King's Lynn price drop! 31/07/2023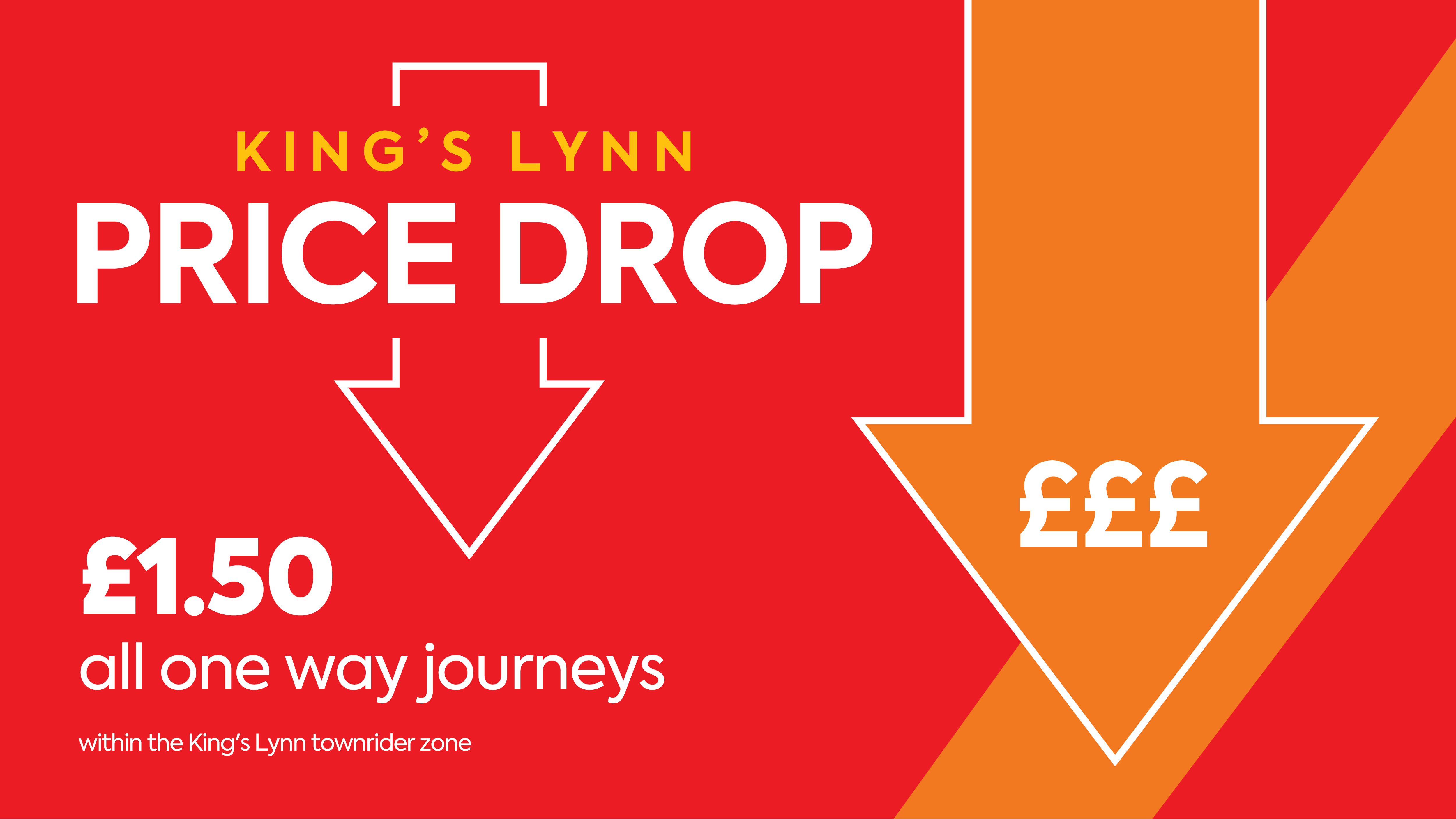 From Monday 21st August all one-way journeys for individuals in the King's Lynn townrider zone will be just £1.50!
There's never been a better time to travel by bus in and around King's Lynn with One-way tickets for adults, 5-19's and NHS staff ALL reduced to just £1.50, saving you up to 70p per journey on Lynx buses!
The townrider zone covers all of King's Lynn town as far out as the Q.E Hospital, North & South Wootton, Knights Hill, Hardwick Retail Park, West Lynn and Saddlebow (PIC roundabout). The £1.50 discounted tickets will also be available on other bus services in King's Lynn including Coach Services, First Eastern Counties (excel), Go-to-Town and Stagecoach (505).
Simply ask the driver for a one-way ticket and pay with cash or contactless. All other bus fares remain unchanged.
This discount has been funded with support from Norfolk County Council and the UK Government.